(scroll down for links to WMYSA race documents)
In addition to the Racing Rules of Sailing, there are two very important documents that apply at every regatta: the Notice of Race and the Sailing Instructions. Because both of these documents are officially part of the rules for the regatta, every sailor should make sure they read and understand these documents at every event they attend.
The following chart is an overview of the information each of these documents provides – and why that information is important as sailors decide to participate, prepare to participate, arrive at the regatta, and finally participate in the races.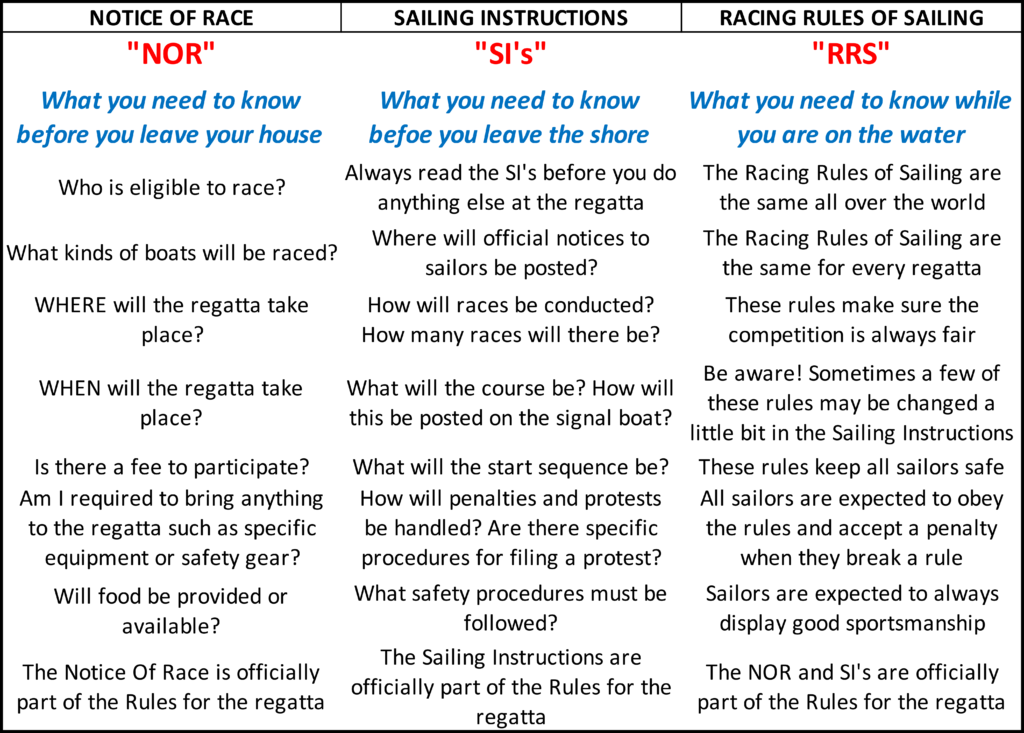 Race documents for the 2021 season will be published when they are ready.
COURSE DIAGRAMS
Below are the course diagrams for the Optimist Green and Optimist Red/White/Blue fleets.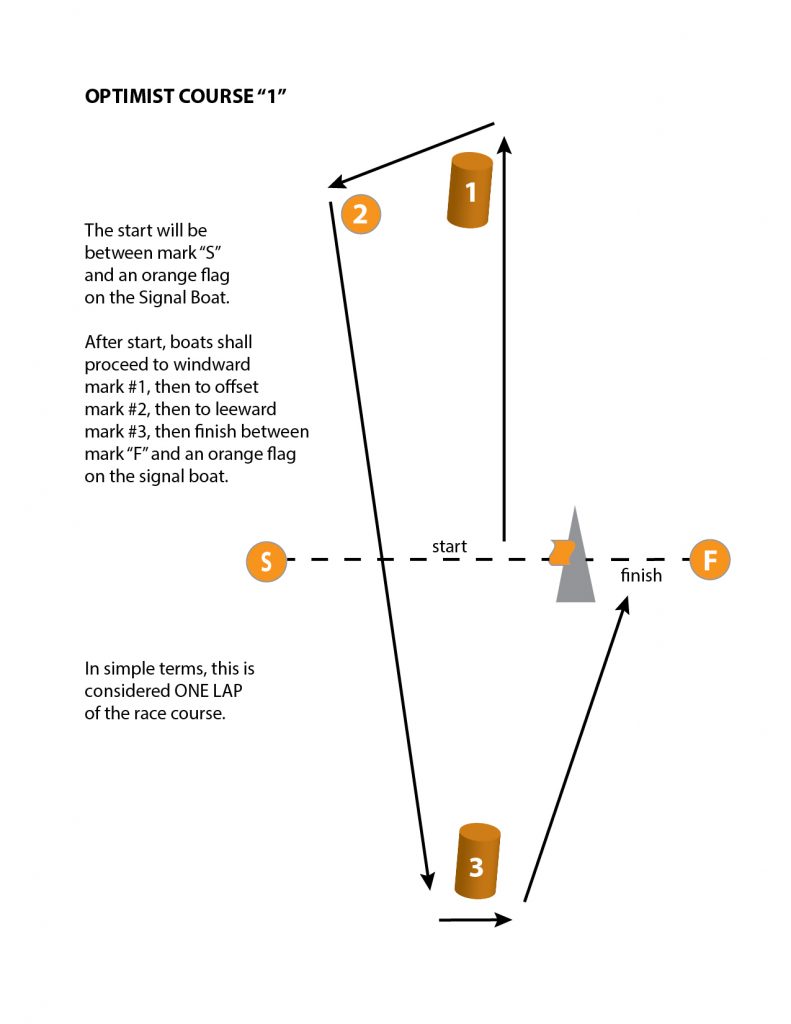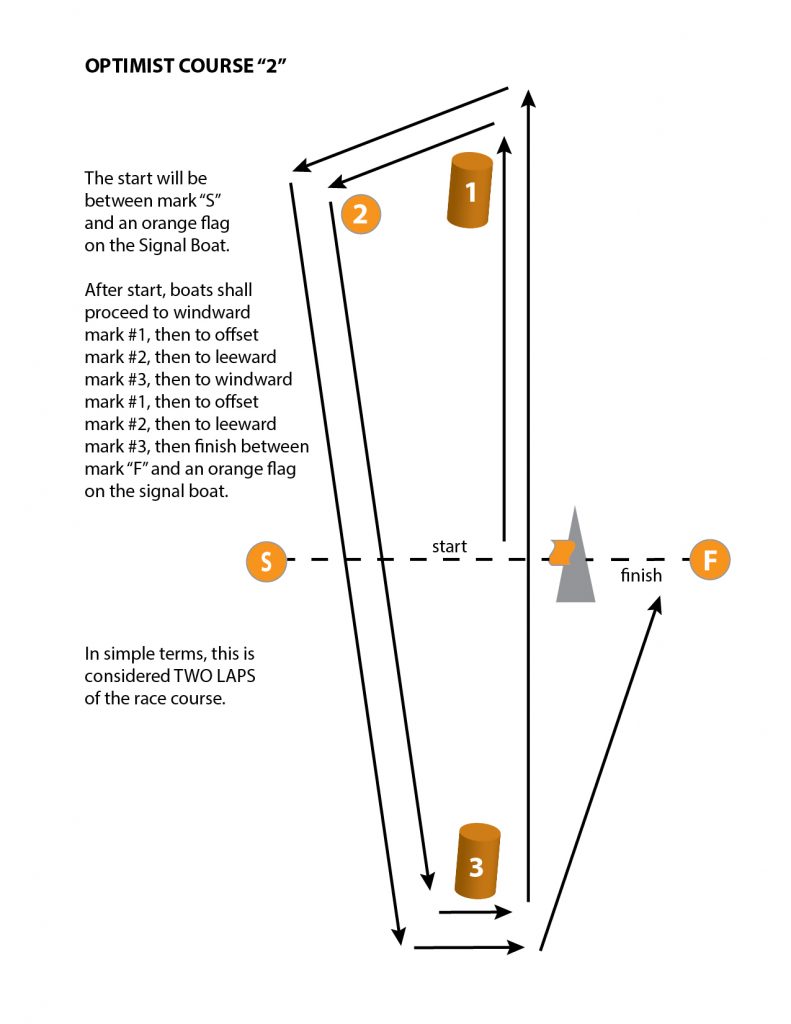 Below are the course diagrams for the Butterfly, Laser and Club 420 fleets. This course diagram is being implemented starting in 2021 because it is often used in High School and Collegiate sailing.